Price
£10 Door, £5 concession or pay what you can
Liv Fontaine will be performing as VIV INSANE. Concerned with the politics of sex she performs in the language of hysteria, trauma, pleasure and desperation. Some say she is violently vengeful whilst others say she is sickly sweet. For the first time ever she will be performing live with Dirt Brooks – a gentleman said to be the after-birth of an afterthought that should have never been thunk.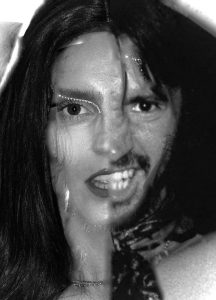 George Burt and Clíona Cassidy are a partnership exploring the territory between songwriting, improvisation and performance. They began working together in the Glasgow Improvisers Orchestra and their shared interest in combining songwriting and improvisation made their collaboration inevitable. Their different backgrounds and approaches, from classical opera, folk and jazz make it unique. Rain Shadow is their first album ("A mixture of folk-inspired songs and operatic improvised dreamscapes…so brittle, so fine… it's a beautiful album." BBC Radio 3), made after a series of performances at Jazz NorthEast, GIOFest, and the Bitches Brew concert series promoting female-led groups and ensembles. The recording features a range of material from fully-composed songs to pieces developed through improvisation and text.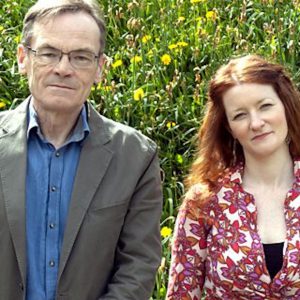 Hexakaidecagon are the ruby slippers, Grand Ole Opry, and The House on the Rock, whose interdisciplinary and highly personal work petitions for the intersections between parakeets, barbed wire, candles and seaweed. All the while illustrating a deep sense of ennui, an almost desperate yearning for bliss, a rich understanding of photogrammetry as well as a complete disregard for tides. They have collaborated extensively with the legendary likes of Jorge Luis Borges, and have received glowing reviews from clouds. They are thrilled to welcome a situation in which possibilities overpower intentions.