Price
£10 Door, £5 concession or pay what you can
Horacio Pollard
Horacio Pollard as ever manages to be absurd, entertaining and repulsive all at the same time – it's frequently hard to position yourself as a listener in the face of this much great / ridiculous music, and you won't know whether to guffaw or groan. Who can resist the fun-charged pull of these primitive patterns and primitive, near-ugly sounds? Pollard is one of the few creative people on the globe (Romain Perrot is another) who understands that "good taste" is the very death of art, and as such he needs to be cherished like a Siberian Tiger, albeit one whose pelt is made from artificial dayglo blue fur.
Gaute Granli
The churning and grating of unknown presences in a field of indeterminacy are the bulk of Gaute Granli's disorienting one-man choir, where moans distorted by their own reverberation are sustained by the trickling and pounding of unseen forces. A new state of presence, welcoming heightened sensory lashings that leave a strange, indelible mark.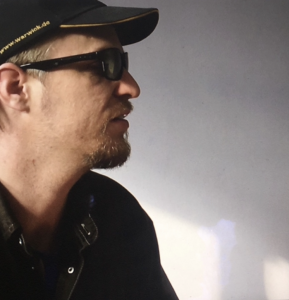 SPLAY TOE
If people were walking through the cave they would want to remove their footwear. To get into it lie down flat and creep. Can't stand straight for about 15 yards, and the floor is all covered with stones: some large, some small. The stones sing like this: Doo Lang, Doo Lang, Doo Lang!  Doo Lang, Doo Laaaaang! The stones' yearning should be ignored! It is much better to be ruthless and without expectation.