Price
£10 advance / £15 on the door
CS + Kreme are Conrad Standish and Sam Karmel – two Australians who record slow, hallucinatory experimental music. There was a meeting of minds at an intrepid friend's day-party in Melbourne a few years back, then after one alchemic studio jam – the rest was history.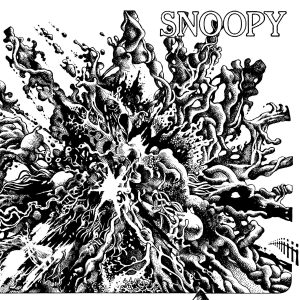 Over the past few years, CS + Kreme have released a string of disparate records on DIY labels which share their ethos: Total Stasis, Wichelroede and the Trilogy Tapes. The latter collaborations with Will Bankhead have been the most prolific, his label becoming an unofficial home away from home for the duo. Issuing EPs Cold Shoulder in 2018, howwouldyoufeelwithoutthatthought, as well as the Snoopy LP to critical acclaim in 2020.
Snoopy is their most comprehensive body of work to date. It connected deeply with people during the pandemic and polled high in various end of year lists with prominent electronic musical outlets such as Resident Advisor, XLR8R, Crack Magazine and Boomkat who dubbed it: "An absolute treasure of an album – a quietly seductive, deeply romantic and stealthily addictive long-player in the most classic, enduring sense." 
Transcending style and space, CS + Kreme don't follow a philosophy with making music, what they do is more fluid. Drawn like moths to the liminal state, they write slow and meditative "horizontal-music" which takes in heavy dub processing, sweeping post-punk and chamber music soundscapes, anchored around Standish's leftfield bass guitar. In Karmel's words, "Inherently, there are influences that come through without us even realising. It's kind of that cliche where people put their two cents forward for what our influences are, but I don't think we've set out to be like anyone or anything."
Both seasoned musicians, Standish and Karmel together hold a rich history of collaborations in successful experimental groups such as: F ingers, Bum Creek, Standish/Carlyon and Devastations, to name a few. Most recently they have collaborated with composer James Rushford who played portative organ on Snoopy and cellist Judith Hamann who contributed to "April Fools Day", off howwouldyoufeelwithoutthatthought. 
In early 2020 CS + Kreme travelled to the UK for their first overseas performances together at The White Hotel in Manchester and a Trilogy Tapes showcase in London. They are currently writing the follow up to Snoopy and developing commissions for several European festivals, including Rewire (NL) and Berliner Festspiel (DE).
With a lovely series of solo LPs, Joanne Robertson has become known for the lyrical drifting beauty of her music. The Lighter (Textile), Black Moon Days (Feeding Tube), Wildflower (Escho) and Painting Stupid Girls (World Music) have all been hailed as brilliant extensions of the avant garde wing of the femme-folk tradition. But Joanne is also a registered form-disrupter of the highest order, as she demonstrated early on with the Blood 'n Feather collective. 
She has also remained active with her friend, Dean Blunt, issuing the Walhalla LP (Textile) as a duo, and appearing on his recordings, the most recent being Black Metal 2 (Rough Trade). There is also a new experimental collaboration album with the artist Sidsel Meineche Hansen soon to be issued by Tenderbooks which promises to be an insane mix of songs and aktions. 
Over the years Joanne's collaborators have ranged from people like legendary experimental musician David Cunningham, Mica Levi, Jasper Baydala (Kool Music), composer Oliver Coates and onward. And her personal style ranges from wildly open-form chord-squall in the French free rock tradition to the nearly hermetic folk darkness of Sybille Baier.
Long based in London, Joanne has now shifted her operational base to Glasgow, where the air is easier to breathe.